| | | | | |
| --- | --- | --- | --- | --- |
| ARGENTINA | AUSTRALIA | BRAZIL | CANADA | CHINA |
| EUROPEAN UNION | FRANCE | GERMANY | INDIA | INDONESIA |
| ITALY | JAPAN | MEXICO | RUSSIA | SAUDI ARABIA |
| SOUTH AFRICA | SOUTH KOREA | TURKEY | UNITED KINGDOM | UNITED STATES |
It is looking more and more likely that ocean plastic might be recovered with SeaVax like vessels and maybe even with Boyan Slat's ocean booms. Other devices like Seabin and Sea Litter Critters could also play a part in containing the mountain of plastic that is accumulating on the oceans floors.
As developers what we need is:
1. An assurance of government funding to a conclusion,
2. Contracts to clean, or
3. Special tax concessions for investors on land aimed at corporate sponsorship.
We have published a 10 year plan that would see hundreds of these machines in the water, all making money for their operators after a payback period.
We would like to publish our operations plan for the Atlantic, Indian and Pacific ocean clean ups. But that will have to wait until we achieve more funding.
The Charity Commission have confirmed that we cannot be registered because our focus is too limited. You might find that hard to believe, but it is true.
Instead of being helpful, the British politicians and policy makers are making ocean cleaning less likely. Brexit is another hurdle and funds said to have been committed by the G7 to plastic research cannot come to us, because of the current funding rules regarding research and development organizations being unable to lead a consortium.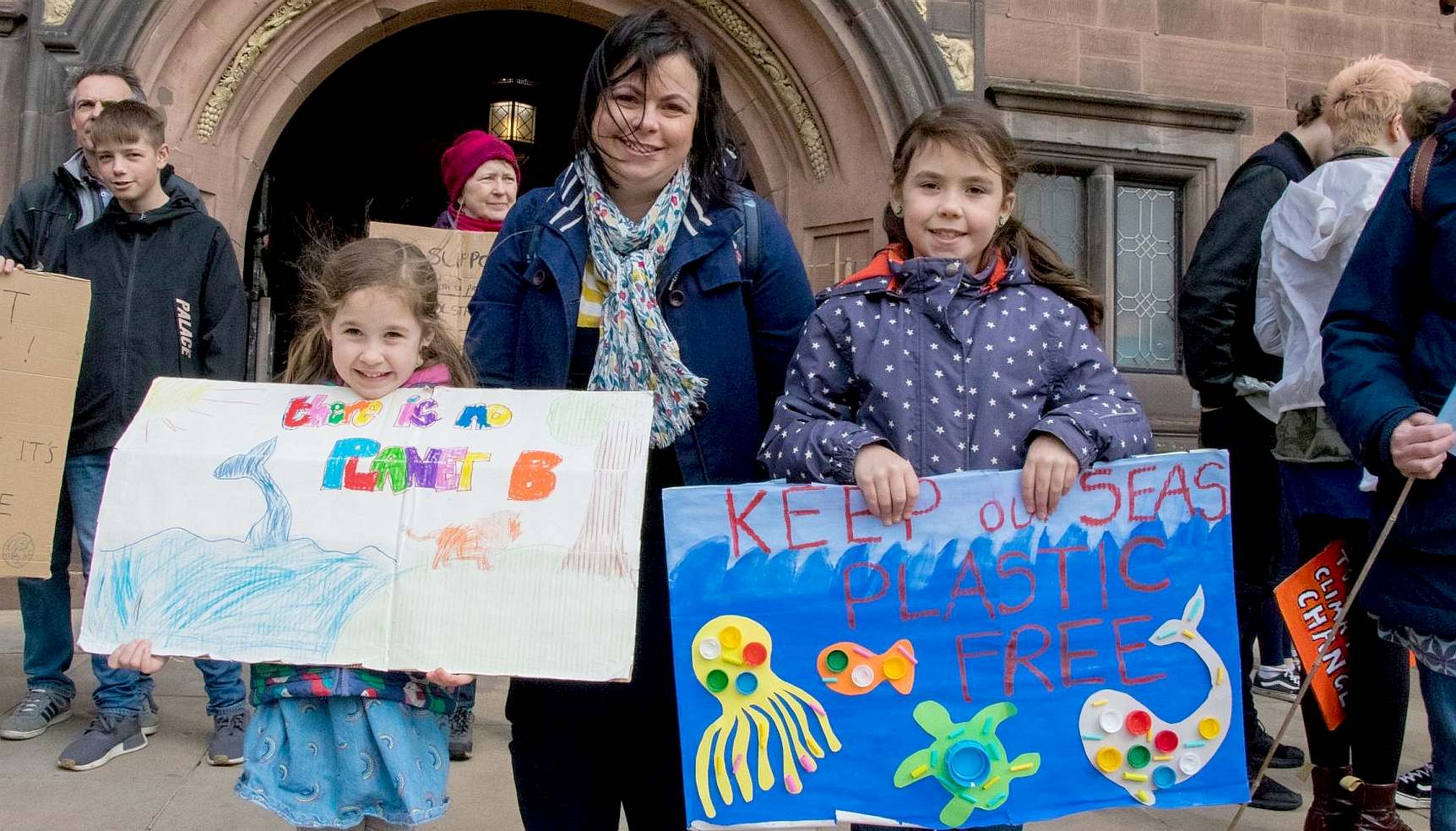 PROTESTS - One way of drawing attention to a social problem like marine litter is to peacefully demonstrate with signs like this that say it all.