| | | | | |
| --- | --- | --- | --- | --- |
| ARGENTINA | AUSTRALIA | BRAZIL | CANADA | CHINA |
| EUROPEAN UNION | FRANCE | GERMANY | INDIA | INDONESIA |
| ITALY | JAPAN | MEXICO | RUSSIA | SAUDI ARABIA |
| SOUTH AFRICA | SOUTH KOREA | TURKEY | UNITED KINGDOM | UNITED STATES |
At Hamburg in 2017 the G20 turned their back on waste in our oceans, deciding instead to seek to limit the flow by reducing single use plastic on land. Obviously, that is a good start, but it does not help marine life presently subject to toxic particles and choking nets for the next several decades at least.
This smacks of maladministration concerning Sustainable Development Goal 14 that is a promise to act to protect marine life and to conserve the oceans. Not a promise to selectively agree inaction as it suits.
The G20 should either have a policy or don't bother at all. That is more honest for the electorate who might then decide to vote for a party with greater transparency. Don't get elected on false promises. Get elected on your real agendas; not what you want the electorate to hear and believe.
Without crude oil and the petrochemicals industry, we would not have plastic ocean waste.
That is a cold hard fact, but that does not mean that the 'Industry' is to blame, where the State is ultimately responsible for how their country is governed and for embedding an effective administration with responsible waste management and recycling.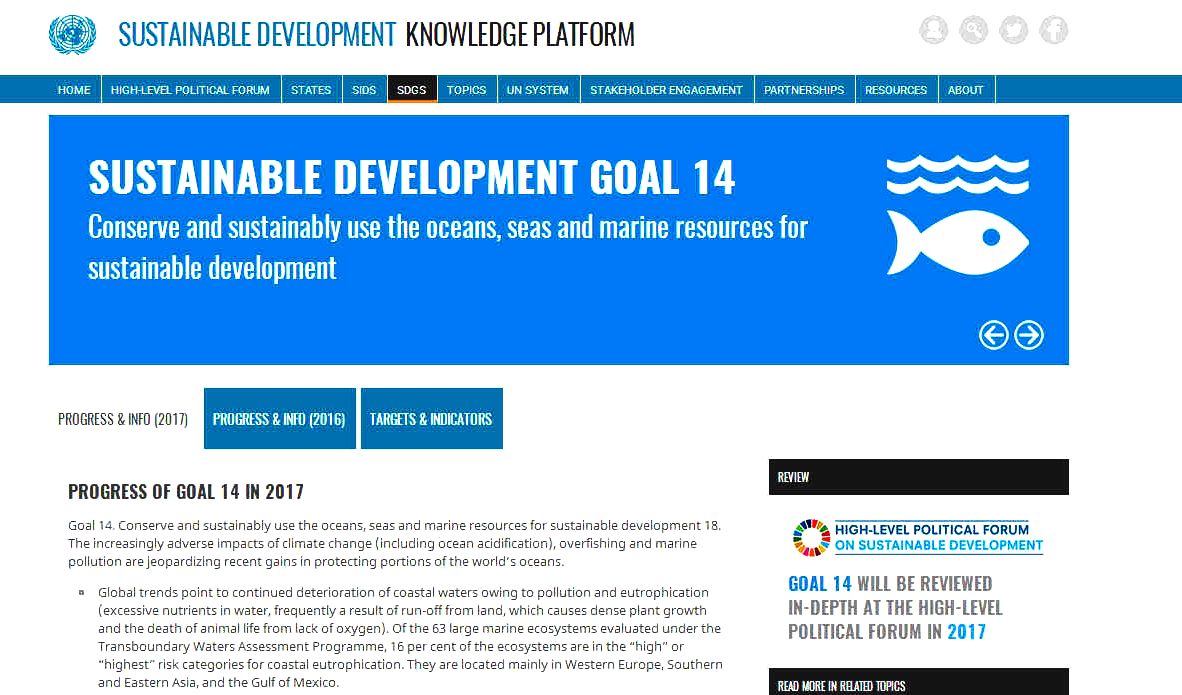 The Sustainable Development Goals are the blueprint to achieve a better and more sustainable future for all. They address the global challenges we face, including those related to poverty, inequality, climate, environmental degradation, prosperity, and peace and justice. The Goals interconnect and in order to leave no one behind, it is important that we achieve each Goal and target by 2030. Click on any specific Goal below to learn more about each issue.
SUSTAINABILITY POLICIES & RECYCLING
Who's fault is it then? Who is to blame for petroleum derived plastics entering our marine environment in such vast quantities? Is it the shopper and families throwing waste away with abandon, or is it our policy makers for not realising that this would happen if there were no safety nets?
We are all to blame in some measure, because we did not think ahead. The electorate assumed that the politicians knew what they were doing and the politicians assumed that the manufacturers had all angles covered since they employed technicians.
Okay, so everyone blames everyone else, but we still have a problem.
It is only because of responsible reporting that most people who are aware have learned of marine litter. Praise for information sharing must go to the BBC and Sir David Attenborough for the Blue Planet II series.
The Trust and Foundation are not so much concerned with blame than solving the problem. To solve any problem we need to understand the cause. Ultimately, it is the State that must carry the can for allowing its economy to operate in such fashion as to damage marine life in territorial and then international waters.
It is looking more and more likely that ocean plastic might be recovered with SeaVax like vessels and maybe even with Boyan Slat's ocean booms, rather than converted fishing craft dragging nets, or other commercial craft sporting bow adaptations. Other devices like Seabin and Sea Litter Critters could also play a part in containing the mountain of plastic that is accumulating on the oceans floors. But all of this costs.
Where each country is responsible for their own waste, it is reasonable to assume that they should pay for collection, where at the moment beach cleaning groups (for example) operate as volunteers and are not paid to collect plastic waste. Indeed, the public are paying for beach cleans with donations, taking on the role of unpaid administrators - all the while the elected administrations escape Scott-free.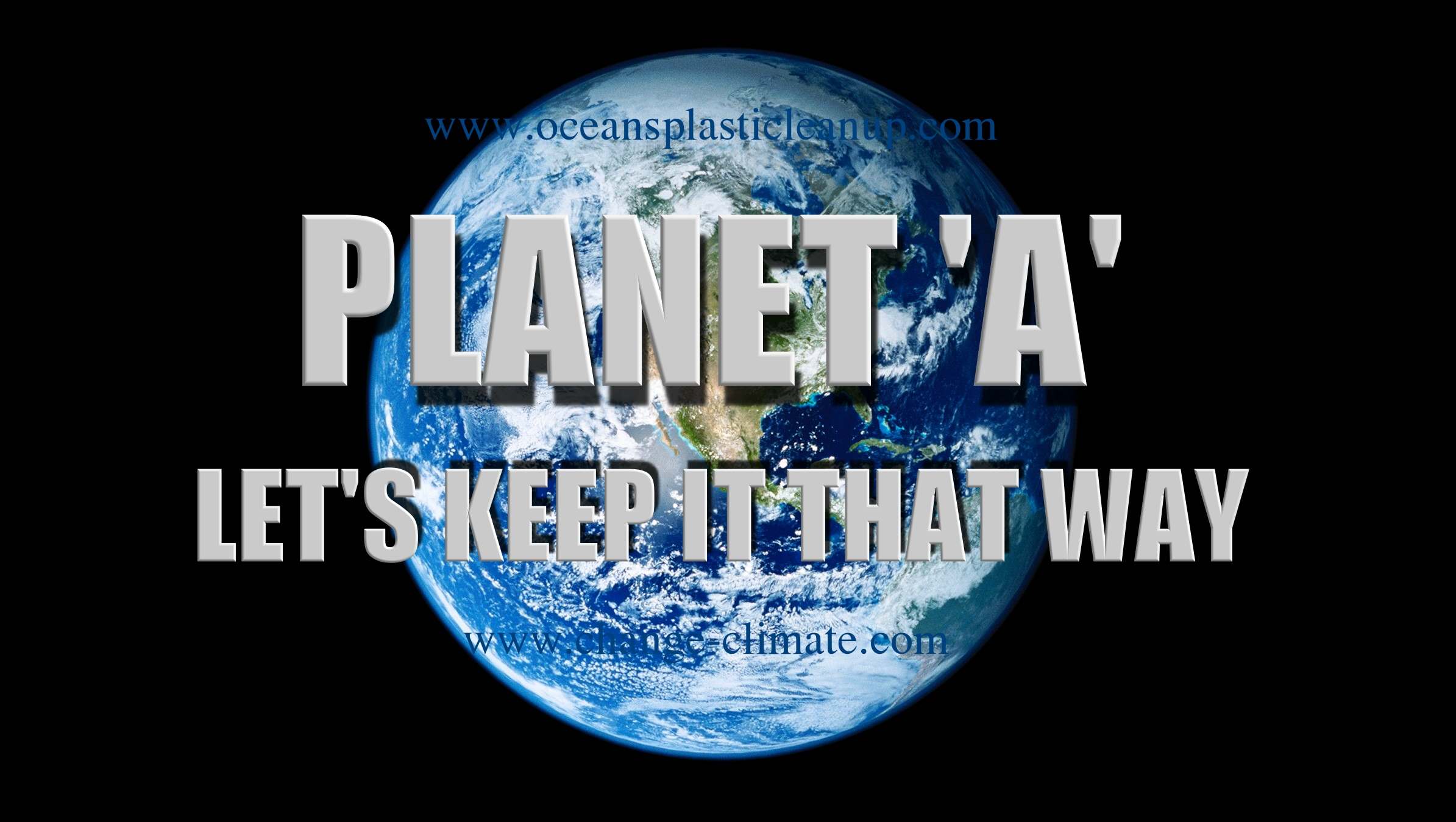 ARE PLANET EARTH'S POLICIES WORKING? - If they were, we'd not have plastic poisoning the marine environment, or global warming. The problem is world leaders rely too much on fossil fuels and do not want to rock the boat until there is a solid backup plan, but the backup plan involves change. And that frightens them to stay put even though the water is already bubbling.
We cotton to that. Nobody likes change. But instead of overheating the planet and killing life undersea with toxic plastic, surely it would make sense to brave the new world and accelerate the adoption of renewables and a society that cleans up after itself. We need new sustainable infrastructures to save PLANET A and a gradual changeover plan that sits well with stakeholders. Not to have the infrastructures ready is suicide politics - the way of the Dodo.
What developers of solutions need is either:
1. An assurance of government funding to a conclusion,
2. Contracts to clean based on recovered waste, or
3. Special tax concessions for investors on land aimed at corporate sponsorship.
The Cleaner Ocean Foundation have published a 10 year plan that would see hundreds of SeaVax machines in the water, all making money for their operators after a payback period.
We would like to publish our operations plan for the Atlantic, Indian, Pacific ocean and Mediterranean sea clean ups. But that will have to wait until the Foundation achieves more funding.
The Charity Commission have confirmed that the Cleaner Ocean Foundation cannot be registered as a charity despite being a not for profit organization with charitable objects, because their focus is limited to developing SeaVax. You might find that hard to believe, but that is the main reason the Commission gave, we have seen the correspondence. The focus of COF is not limited to SeaVax, they are concerned with climate change and conservation generally. It appears to the Trust that discrimination is the real reason behind such decision.
IN THE UK - Instead of being helpful, British politicians and policy makers are making ocean cleaning less likely. Brexit is another hurdle and funds said to have been committed by the G7 to plastic research cannot come to us, because of the current funding rules regarding research and development organizations being unable to lead a consortium.
International funding rules are not that different, leaving not for profit organizations that are trying to find a sustainable fix, out in the cold. As an example, taxes from plastic shopping bags does not go to plastic research in the main. These taxes are going to totally unrelated good causes.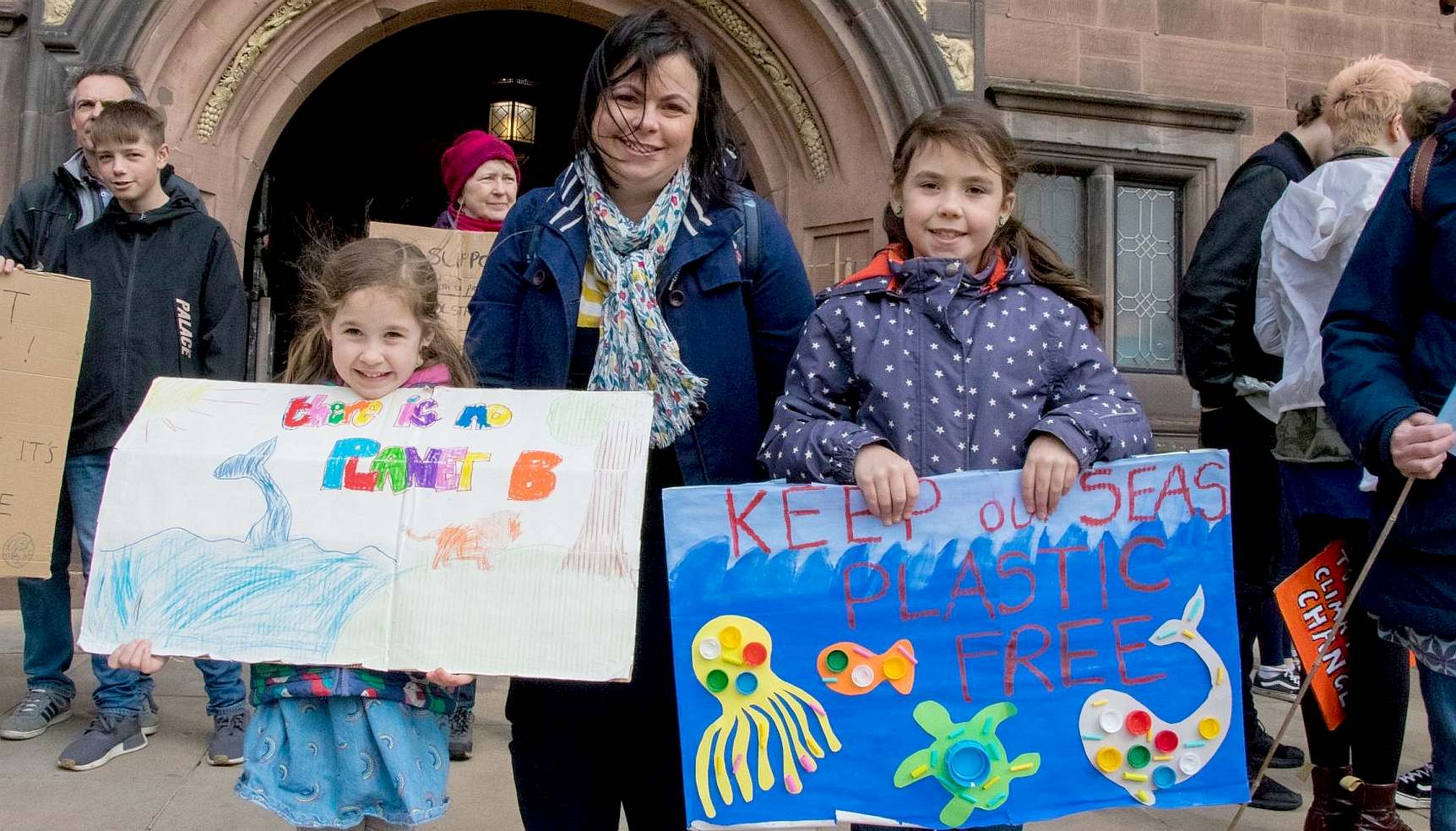 PROTESTS - One way of drawing attention to a social problem like marine litter is to peacefully demonstrate with signs like this that say it all.
THE G20 (PLASTIC) HEADS OF STATE 2018
| | | | | |
| --- | --- | --- | --- | --- |
| ARGENTINA | AUSTRALIA | BRAZIL | CANADA | CHINA |
| EUROPEAN UNION | FRANCE | GERMANY | INDIA | INDONESIA |
| ITALY | JAPAN | MEXICO | RUSSIA | SAUDI ARABIA |
| SOUTH AFRICA | SOUTH KOREA | TURKEY | UNITED KINGDOM | UNITED STATES |
The official position of the G20 as we write in 2019, stems from the Hamburg conference in 2017. Namely, that they will tackle ocean plastic by seeking to reduce the amount of plastic entering the oceans from land. There are no binding targets and obligations.
Their is no agreement as to tackling the existing waste in the oceans. The G20 appear content to allow marine life to suffer and humans to continue eating potentially toxic laden fish and seafood. What are they like. No wonder we have climate change protests from Extinction Rebellion and schoolchildren around the world.
GUEST NATIONS 2018
INTERNATIONAL ORGANIZATIONS 2018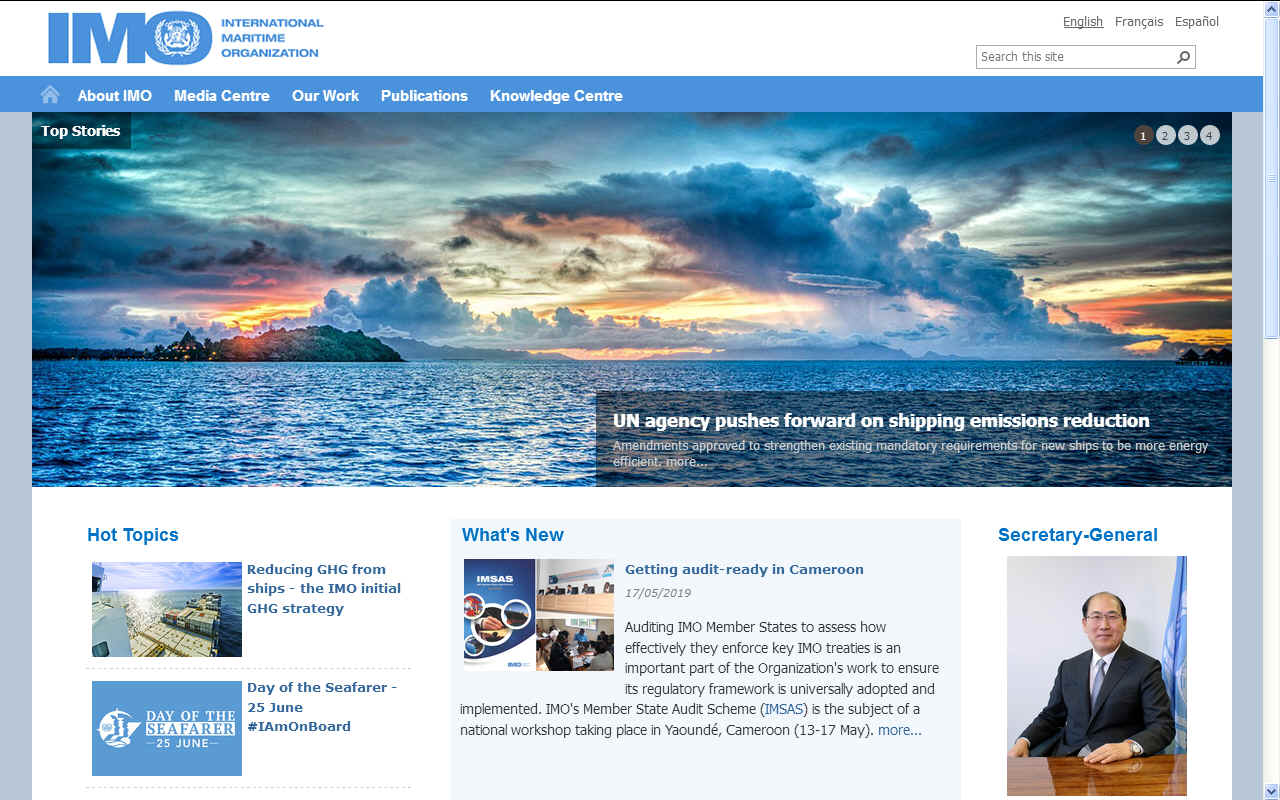 OCEAN HEALTH - The IMO has been working to limit shipping emissions and dumping at sea for many years, but is only now waking up to the plastic threat, like so many others, thanks to the reporting by the BBC Blue Planet II series and Sir David Attenborough.