TUESDAY 1st MARCH 2022

This global event is taking place over four days, and will bring together a very broad cross-section of the ocean community, from businesses to scientists, government, investors, and civil society. It will feature six industry tracks: shipping, fishing, aquaculture, energy, tourism, and plastics.

The 9th annual World Ocean Summit will feature six industry tracks focusing on:

1. shipping,
2. fishing,
3. aquaculture,
4. energy,
5. tourism, and
6. plastics.

This is the nub of a blue growth agenda, including deep sea mining and biotech.

Speakers will provide reality-checks on how their industries are progressing towards 2030 targets, and what needs to happen next.

High-level plenary sessions will address cross-industry topics including ocean finance, ocean governance, and ocean restoration solutions. Speakers will discuss the finance gap, assess new technologies and highlight successful initiatives that are beginning to make an impact on ocean health.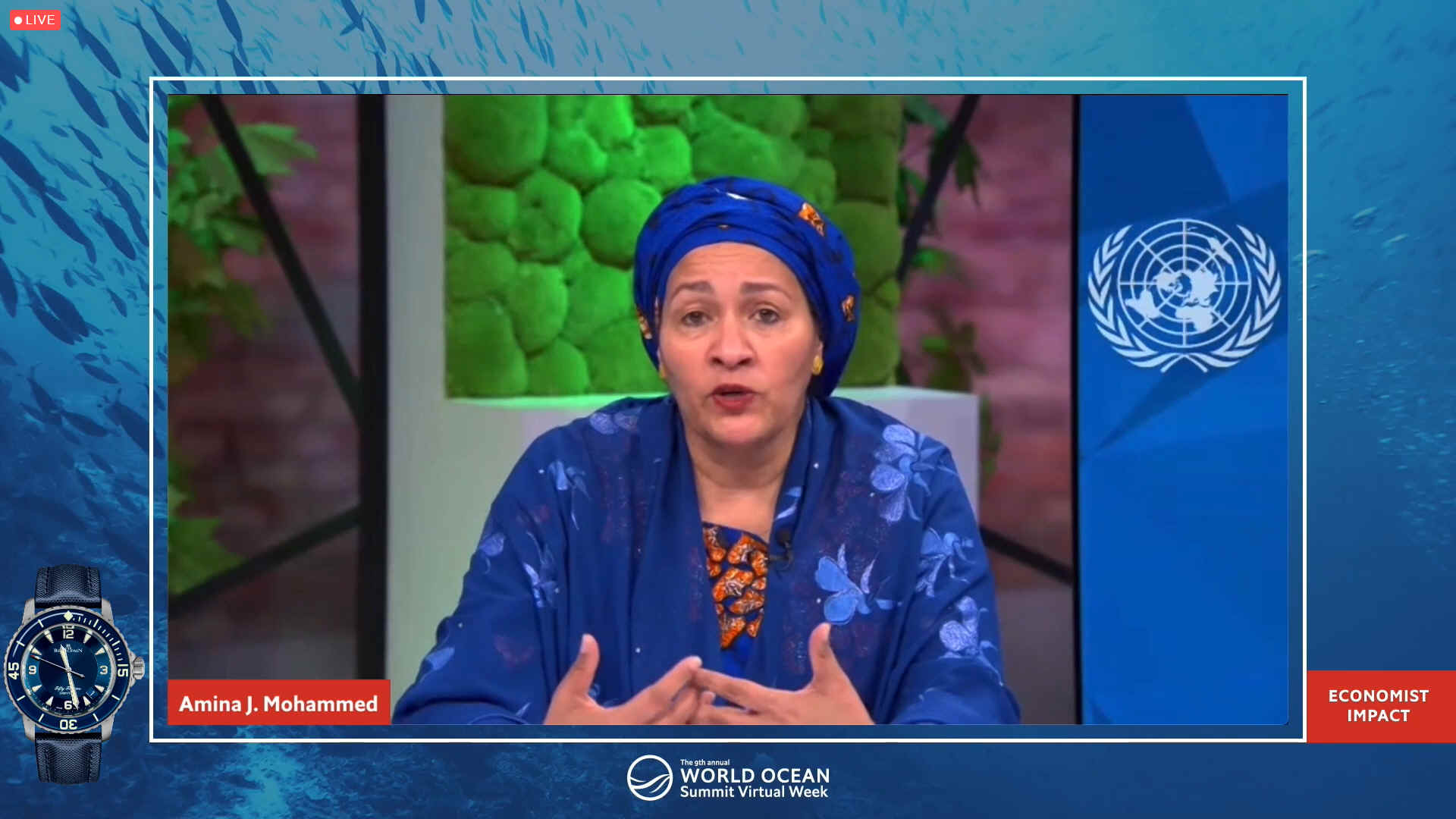 Amina Mohammed is deputy secretary-general of the United Nations and chair of the United Nations Sustainable Development Group. She previously served as Nigeriaís minister of environment. Ms Mohammed first joined the United Nations in 2012 as special adviser to former secretary-general Ban Ki-moon, with responsibility for post-2015 development planning. She led the process that resulted in global agreement on the 2030 Agenda for Sustainable Development and the creation of the Sustainable Development Goals. Ms Mohammed began her career working on the design of schools and clinics in Nigeria before moving into the public sector, where she advised four successive presidents on poverty, public-sector reform and sustainable development.
...
What is the big picture for ocean regeneration, and how can collaboration between governments, industry, investors, scientists and NGOs bring it about? These sessions will outline International expertise, ambition and new strategies to restore ocean health.

..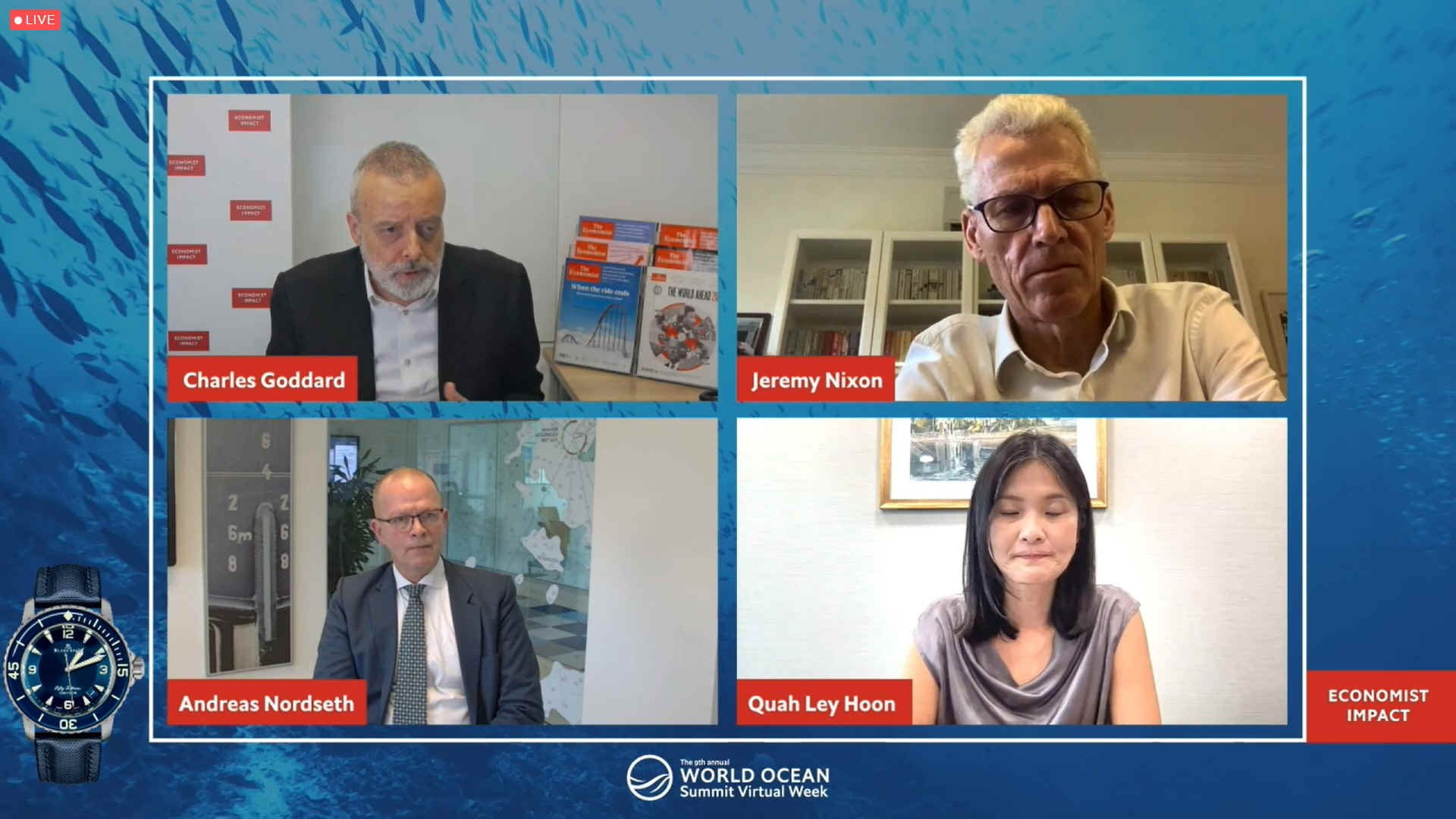 Charles Goddard imagines and builds the Groupís flagship initiatives, the purpose of which is to catalyse progress on key issues of the day. He works closely with partners on themes ranging from ageing and longevity to ocean health, focusing particularly on healthcare, the Anthropocene and the blue economy. Based in Hong Kong, Charles was previously editorial director, Asia, at the Economist Intelligence Unit, director of research in Asia, and managing director of the Economist Corporate Network, a peer network for senior executives. He is concurrently executive director of the Groupís World Ocean Initiative.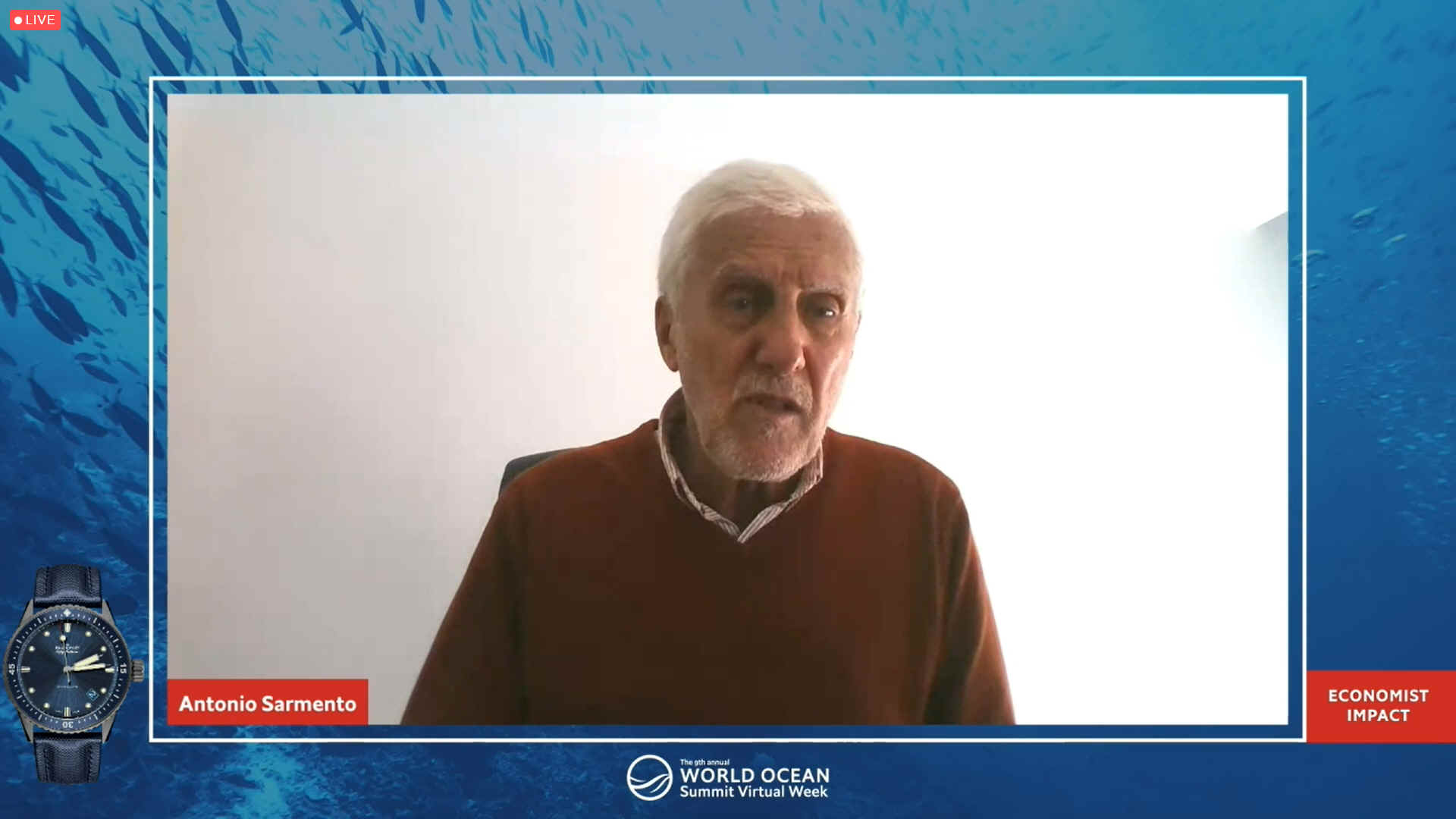 Antůnio Sarmento is founder and president of the board of directors of WavEC Offshore Renewables in Lisbon. He is a former associate professor of mechanical engineering at the University of Lisbon, and was president of the steering committee of the Atlantic International Research Centre from 2017 to 2019. Mr Sarmento has extensive experience advising government bodies and companies, and has coordinated or participated in more than two dozen EU-funded projects for marine renewable energy.

Targets for deploying offshore wind by 2030 are challenging. What are the key environmental risks raised by offshore wind projects? How can environmental issues in offshore wind project development be evaluated and navigated. while keeping on track to achieve targets?

...

...



The

..

z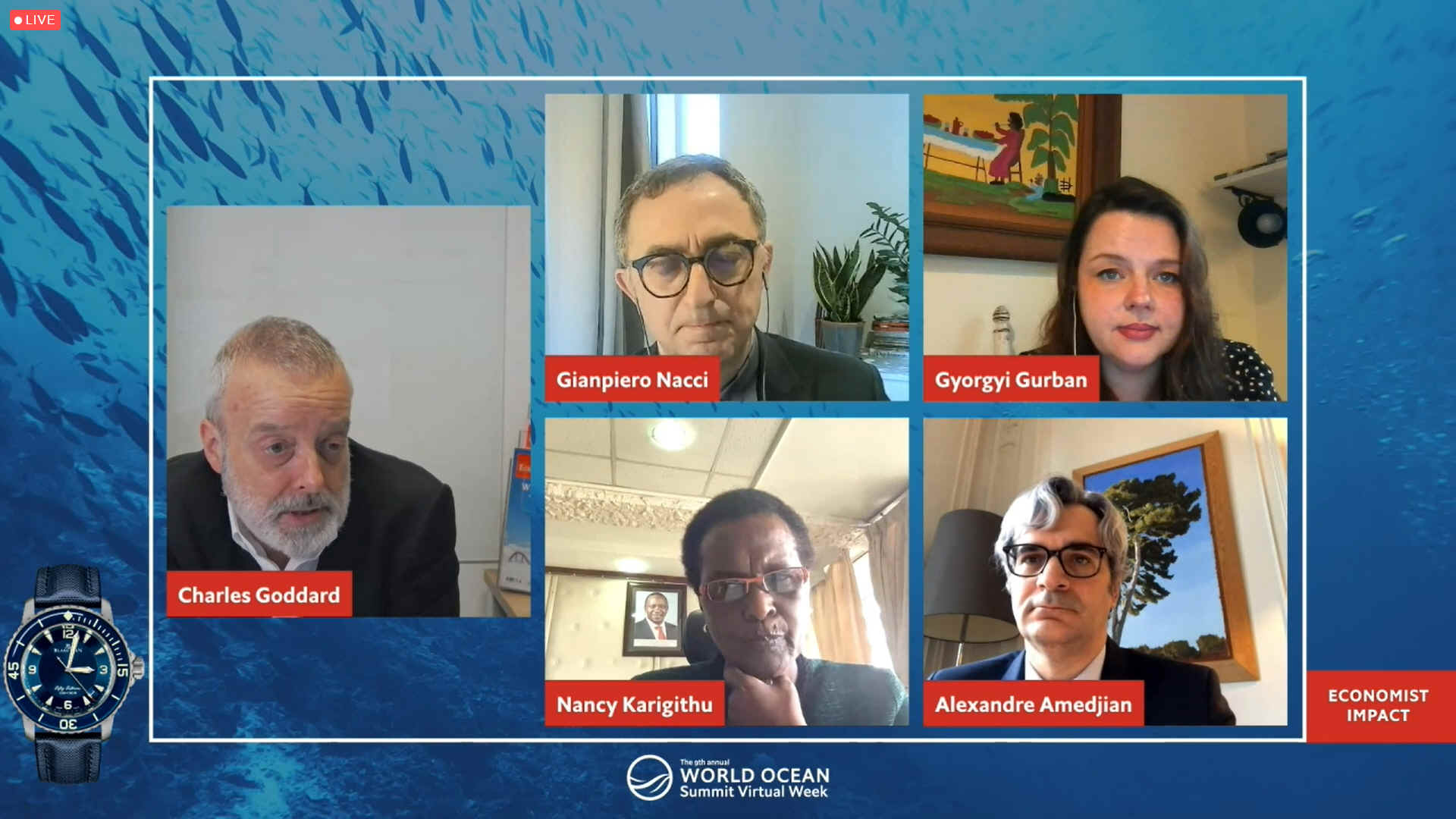 The panel of speakers Tuesday 1st March 2022, provided some very interesting aspects of financing the change to zero carbon shipping, where it is by no means clear what fuels will prevail, and how aggressive the IMO will be in setting targets. Concessional finance might include a tie in with carbon taxes and R&D innovation funding - or even scrappage.
z
CONTACTS

general enquiries: oceansummit@economist.com.

Marketing or PR event enquiries:

Naomi Grice
Marketing Manager
naomigrice@economist.com

Speaking Enquiries:

If you are speaking or you have an enquiry about speaking:
oceansummitspeakers@economist.com.

Sponsorship opportunities details about sponsoring and partnering.

Tatiana Der Avedissian
Email: tatianaderavedissian@economist.com
Tel: +44 (0) 739 560 4731

Alice Calvert
Email: alicecalvert@economist.com
Tel: +44 (0)795 6330 689