FAST FOOD SLOW DEATH - It's not just fast food, it is our exploitative society that is poisoning the planet, without thought for the consequences. We've been living at artificially low prices at the expense of killing other life on earth. Eat cheap now and suffer later, with health services picking up the tab and costing the taxpayer more than if we'd dealt with ocean dumping up front.
Ocean plastic and other marine litter is a menace, the by product of humans not thinking about the consequences of a throwaway lifestyle based on an overheated oil economy where we flush our waste into the oceans. We need to think about changing to a circular economy with sustainable recycling of waste and food security as starting points.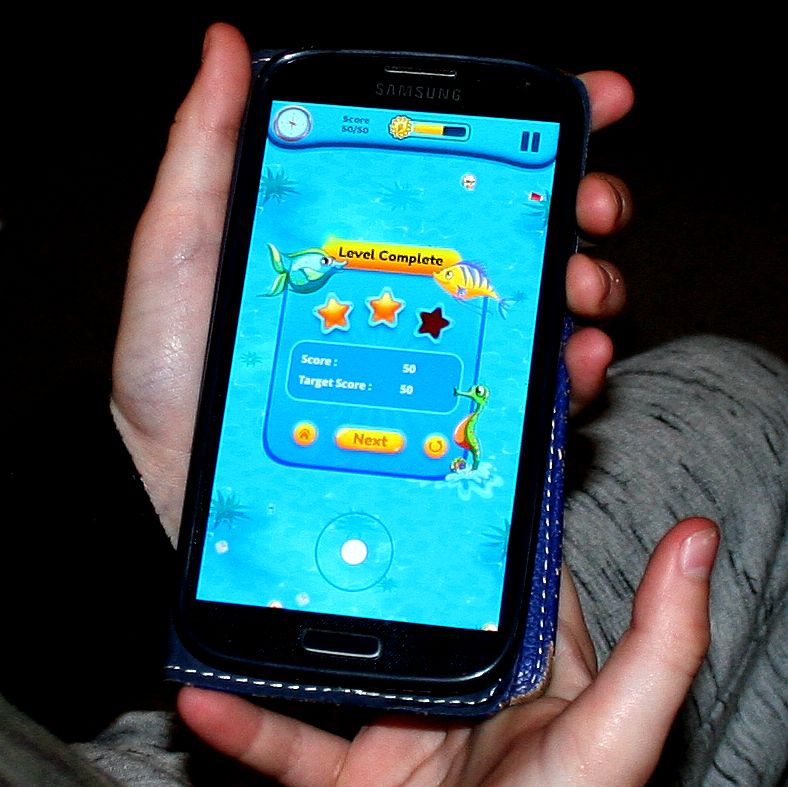 OUR FIRST CROWDFUNDING CALL IS LIVE UNTIL JUNE 2019 - Children love playing games on smartphones. What better way to help the next generation learn about ocean pollution than to let them clean the oceans of marine litter with a solar powered vacuum ship. Making people aware of a problem is one step closer to a clean ocean by reducing the waste from careless land disposals. If this project is well received, our next awareness game will be to do with climate change, to tackle ocean acidification.
Human flotsam accumulates in 5 swirling ocean garbage patches called gyres. The largest gyre is the Great Pacific Garbage Patch, located between Hawaii and California.
If left untreated, the plastic in these gyres will impact our ecosystems, health and economies. This is a major problem now recognized by Governments. Solving the crises demands a combination of tackling the source and cleaning up what has already accumulated in the ocean.
Presently, there are only a few projects aimed at tackling ocean waste, while the G20 are ignoring ocean accumulation, turning their back on marine life, concentrating on reducing plastic use in everyday life But ocean plastic will not go away by itself.
The pollution spreads across millions of square kilometers and travels in all directions. It is possible to stem the tide and eventually begin to filter the gyres using specially designed vessels like SeaVax.
Research shows that the majority of plastic by mass is currently in the larger debris. By removing the plastic while most of it is still large, we can make recovering dangerous microplastics easier.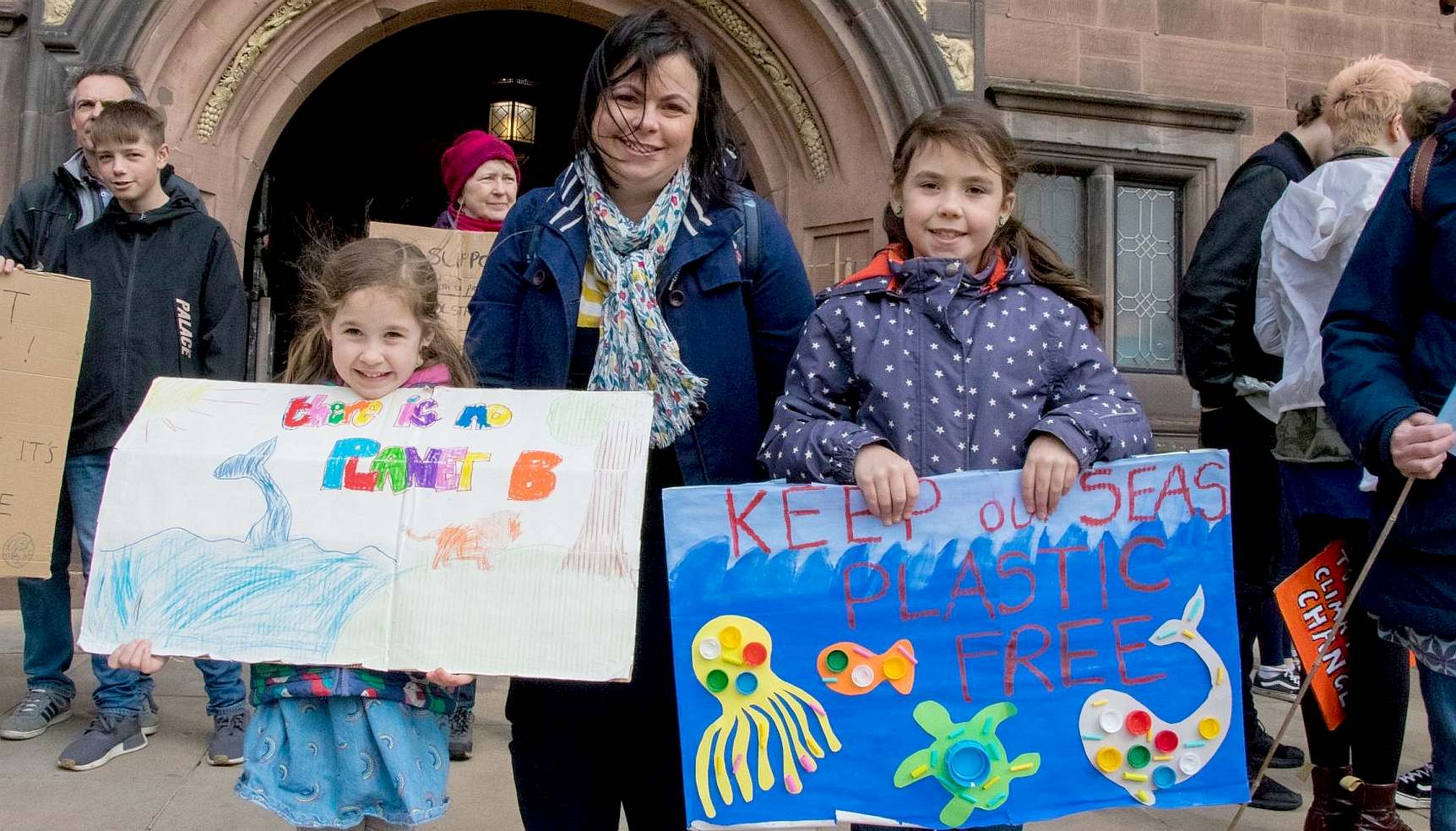 GETTING NOTICED - The only reason that the G20 are now taking steps to reduce single use plastic on land, is because of peaceful protests and news coverage of the issue of which the BBC Blue Planet II series played a major part.
ABOUT THE CLEANER OCEAN FOUNDATION
Our aim is to help officials to work towards a Circular Economy where innovation is not an administrative function and where present policies are not working effectively to tackle important issues like environmental exploitation without any checks and balances to understand the harm we are causing.
Blue Growth is a food security issue where plastic waste in the oceans is known to be laden with toxins that is finding its way into the food chain with humans at the top as the ultimate consumer.
POLITICS
The politics of our nations shape what happens nationally in rivers and along coastlines, and that dictates what is in international waters where there is very little policing of waste dumping at sea.
It is worse than that. At the moment no government wants to take responsibility for cleaning up the ocean, even though it was them that allowed the waste to accumulate to dangerous levels.
We are politically neutral, we just want to see policies and action plans put in place that will help to keep the planet safe for generations to come with food security also featuring in the mix.
BE MORE CAREFUL - Although there may be solutions on the horizon, it pays to dispose of your plastic waste responsibly.
WHAT IS A CIRCULAR ECONOMY
A circular economy is one that is sustainable. The "Circular Economy" is a United Nations objective and a European Commission target that is endorsed by most other nations around the world.
We need fish for food and clean water so that they don't ingest toxic plastics. We hope to show politicians that ocean cleaning is a very real possibility, but that the concept needs more support if it is to turn into a reality.
We are also advocates of clean transport such as electric vehicles to reduce acid ocean, and we want to do what we can to help politicians understand the full import of plastic packaging as it affects our future food security.
These are the important issues that we hope to bring into focus for the benefit of all the citizens of a United Planet Earth.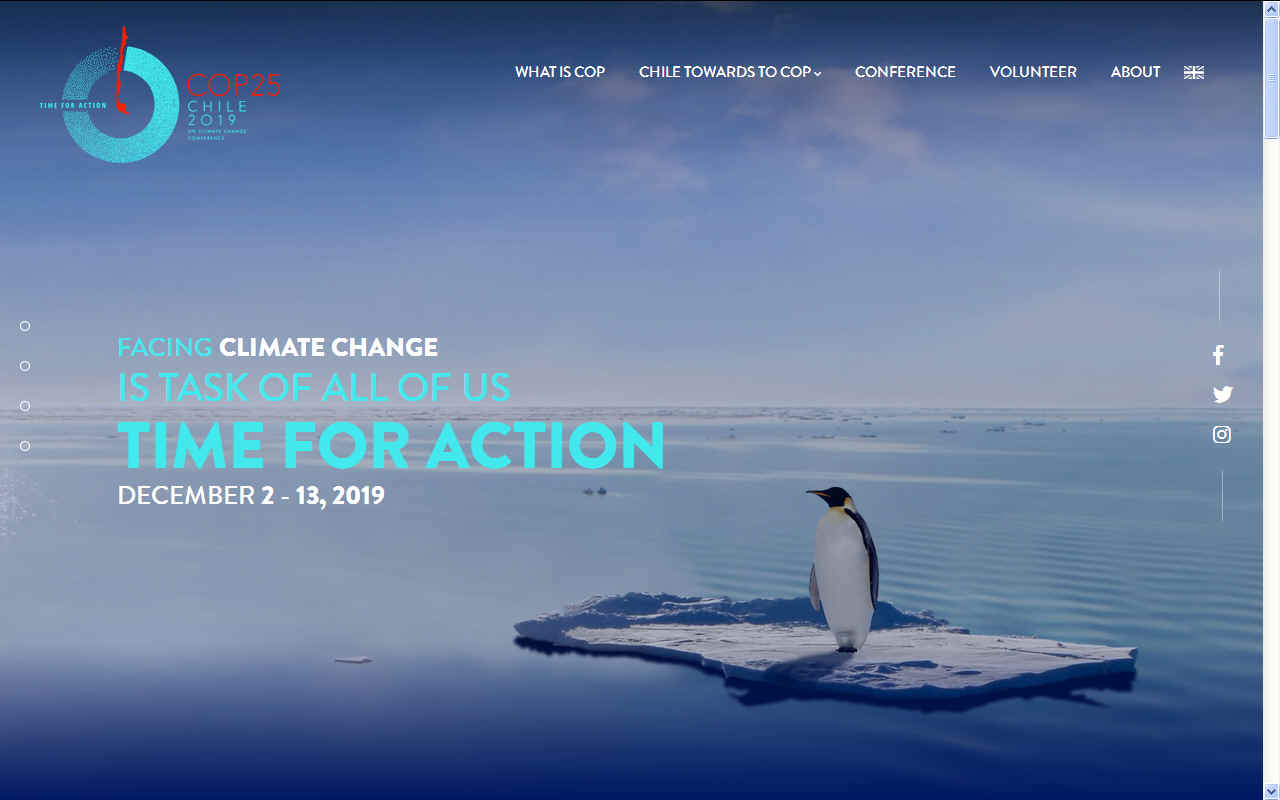 CLIMATE CHANGE - The United Nations' climate summit talks are known as COP (= Conference Of the Parties). During these global discussions action for climate policy is negotiated. Global warming makes oceans acidic causing migration and ecological change, hence it is important to seek to reverse the damage by tackling climate change.
In December 2018 the 24th climate summit took place in Katowice. Poland. Before the event started, 50 high profile companies published an open letter to the UN calling for more action to curb climate change. Although a bold move, nothing much happened. Then in 2019 Greta Thunberg began her school strikes. Extinction Rebellion also moved to action.
The United Nations Framework Convention on Climate Change (UNFCCC) is an international treaty adopted at the Earth Summit in Rio de Janeiro from 1992. The UNFCCC objective is to "stabilize greenhouse gas concentrations in the atmosphere at a level that would prevent dangerous anthropogenic interference with the climate system".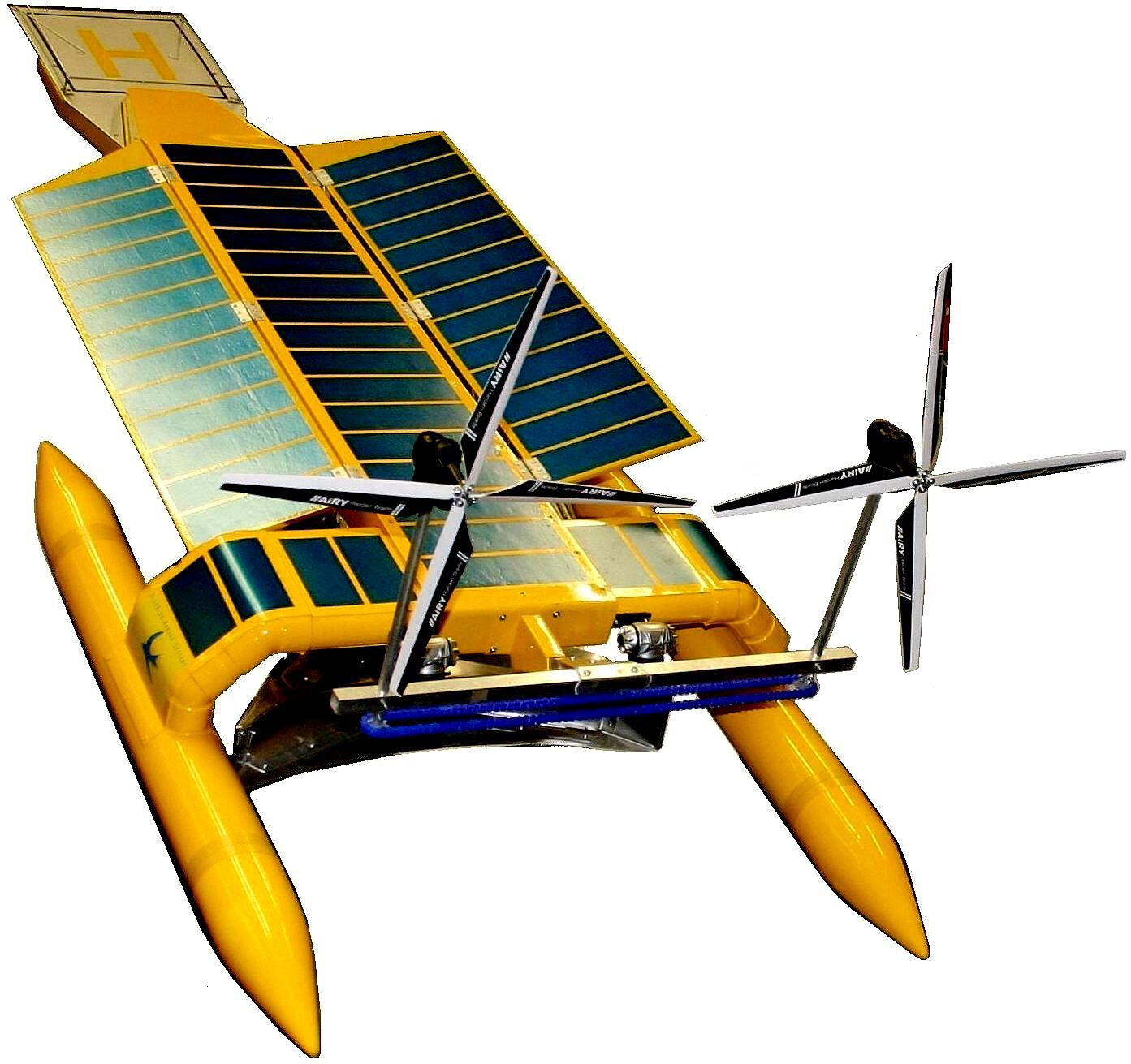 CLIMATE FRIENDLY OCEAN DUSTCART - The Cleaner Ocean Foundation are trying to develop this plastic collecting vessel on a not for profit basis. A change in tack may be needed, where funding for social projects like this is near impossible to come by.
If it was that governments would pay for an ocean cleaning service, as if they were treated as waterborne dustcarts, then we might raise funds via venture capitalists. At the moment developers have as much chance of getting the G20 to agree to pay for ocean cleaning as flying SeaVax to the moon.