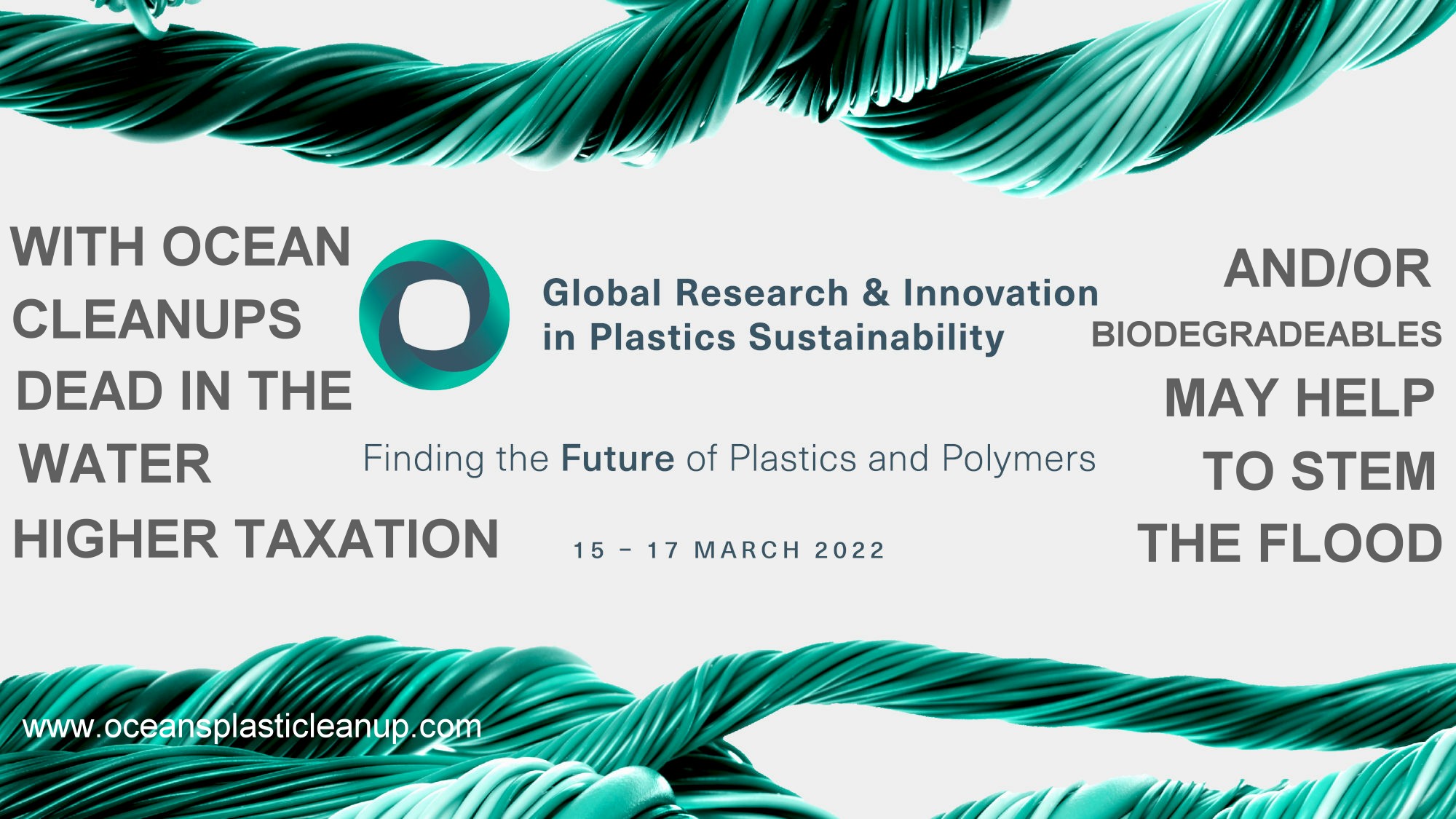 In the absence of equitable support for the development and deployment of mass ocean plastic cleaning technology, the world is left with taxation as a means to discourage manufacturers to package their products in plastic. The problem here is that while the UK is introducing a packaging tax based on forcing plastic companies recycling more recovered product, the rest of the world may be slow to react, or worse, may never take the bait - unless there are environmental lobby groups to apply political pressure. We don't believe the rising levels of toxins in fish will deter the public from eating seafood - though this may impinge on national health services in due course - most governments only think to the next election.
Global Research and Innovation in Plastics Sustainability (GRIPS) is a conference, exhibition and showcase held on 15th – 17th March 2022 online. GRIPS is a virtual event for all those involved in the sustainability of polymers, plastics and elastomers.
In relation to the 7Seven Point Plastic Plan proposed in March of 2021 by the Cleaner Ocean Foundation's policy advisers, research into alternative methods of packaging and filming is essential for the Seven Articles to work effectively. Hence, the Foundation wholeheartedly supports such intervention by the Knowledge Transfer and UK Circular Plastics Network. The hope is that supermarkets may have the means to transform their thinking, along with drinks companies and appliance manufacturers.
This event is hosted by the UK Circular Plastics Network, organised by KTN and supported by Innovate UK.
..


..
..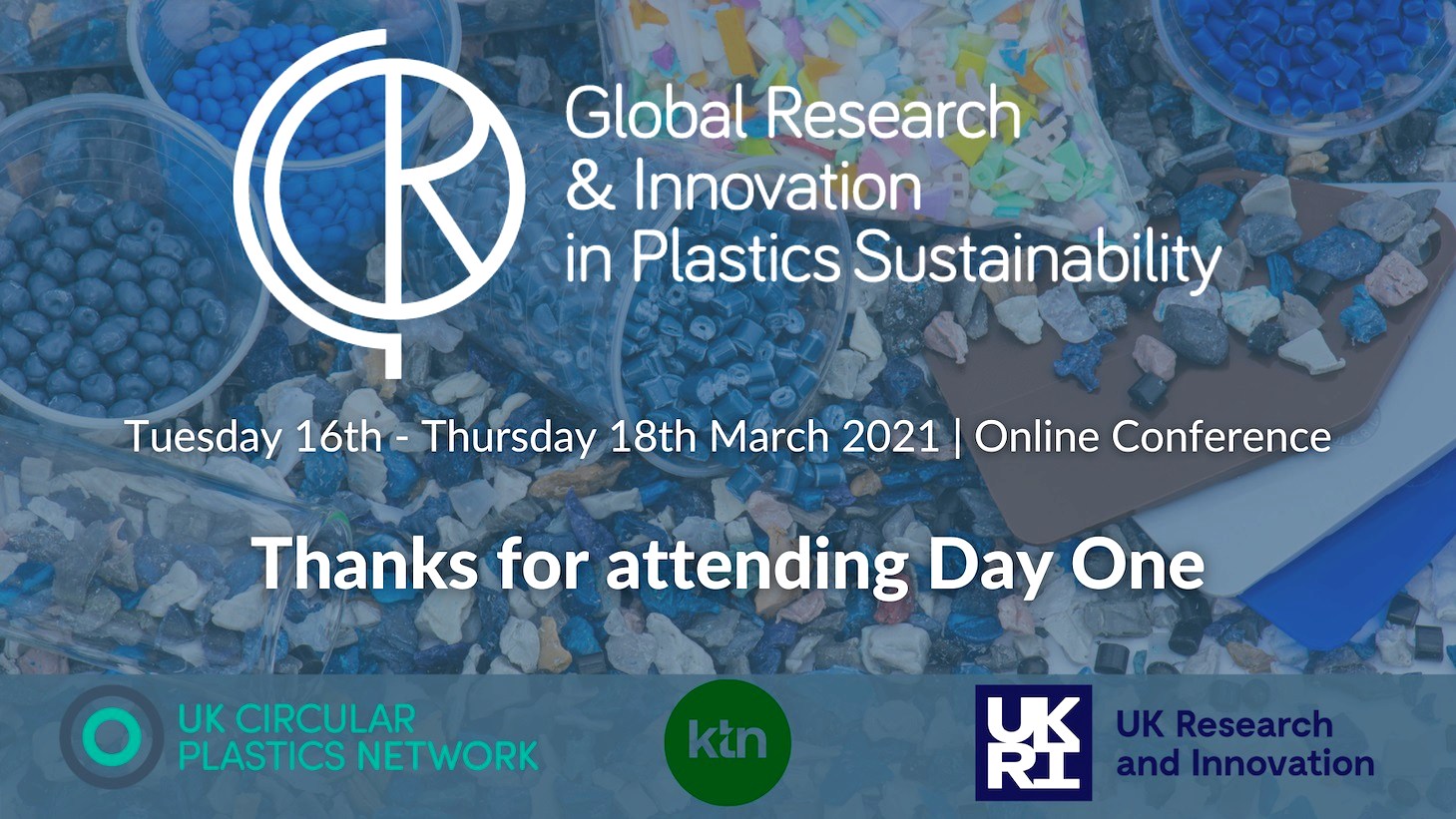 ....

...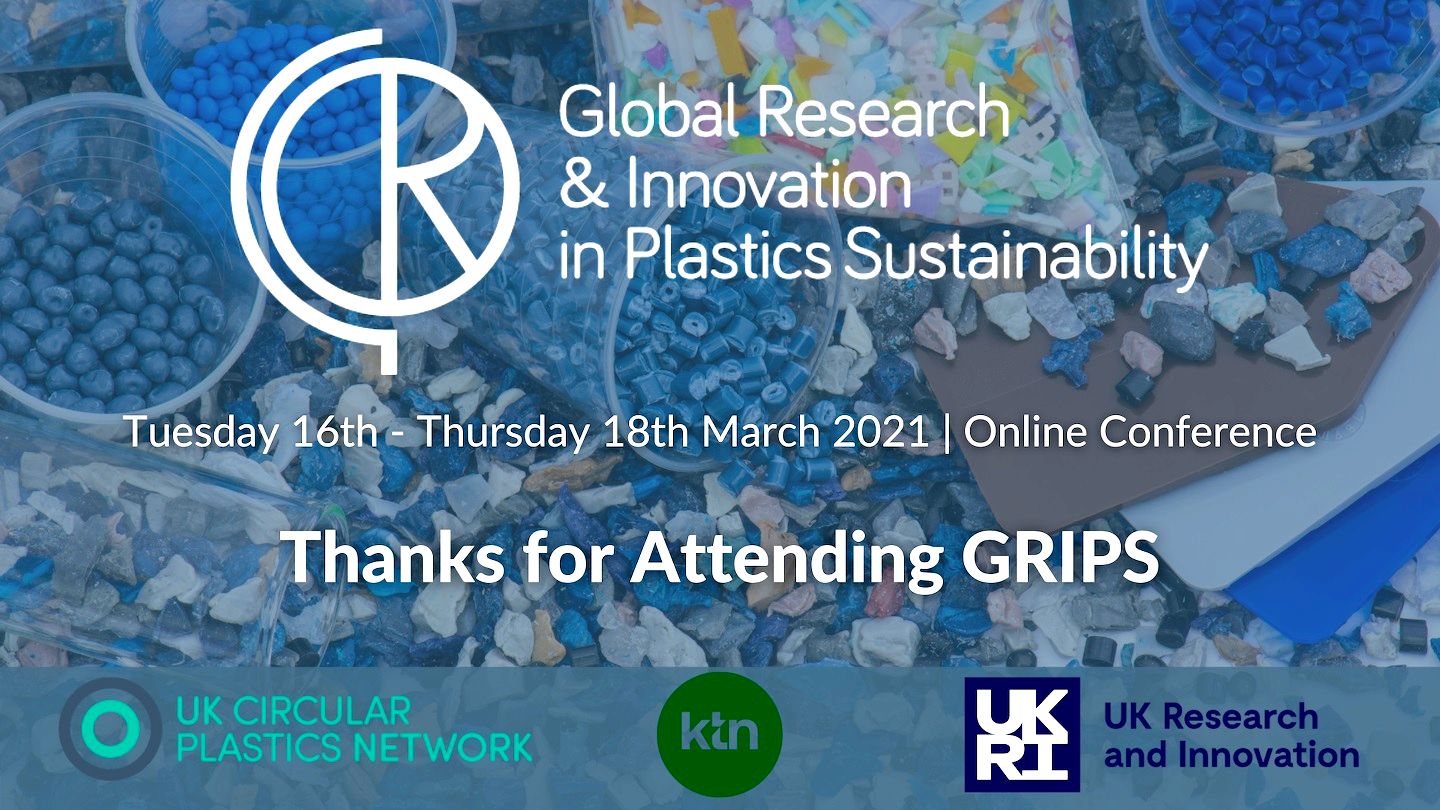 SPEAKERS

..




SPONSORS
EXHIBITORS






CONTACTS
Aileen Woodley | Events Manager, KTN
aileen.woodley@ktn-uk.org
OCEAN CLEANUP PROJECTS A - Z
* Adidas
* Algalita research foundation
* Aliance to end Plastic Waste AEPW
* Baltimore Mr Trash river cleaning barge
* BAN - Basel Convention Action Network
* Boyan Slat's ocean booms
* CLAIM H2020 EU marine plastic project
* Earth Day - Fact sheet ocean plastic
* Fionn Ferreira's ferrofluid extraction of microplastics
* FlashLight Press Michelle Lord & Julia Blatt
* GRIPS - Global Research & Innovation in Plastics Sustainability
* Interceptor tethered river cleaning barges
* Junk Raft - plastic awareness voyage
* Miss Ocean - Plastic Awareness Events
* 4Ocean recycled plastic bracelets
* Nike - Sneakers from recycled materials, ocean spills
* Plastic Oceans Org
* Seabin
* SeaVax autonomous drones
* Surrey University PIRATE & Triton
* WRAP - Waste & Resources Action Programme
CAMPAIGN FOR ZERO WASTE - Supermarkets and oil companies have a lot to answer for. Politicians must explain why they let the retailers and fossil fuel industry get away with a practice they know to be harmful to marine life. Companies are largely driven by money and greed, their shareholders often kept in the dark. All the while millions of seabirds are dying, polar bears are playing with plastic and even shellfish have become inedible in some locations. This is morally unsound!
The River Thames is one of the filthiest rivers in the world in terms of microplastics and fibers. Yet nobody from the UK Government has made contact with the Foundation in over four years - even to test the water - nor Bluebird Marine in the two preceding years 2015-16. It speaks for itself that they must be happy as pigs in ---t!
GRIPS are not alone in the fight against ocean plastic. These emerging technologies could all play a part in containing the mountain of plastic that is accumulating on the oceans floors, by recovering floating debris before it sinks. New ideas are welcomed.
LINKS & REFERENCE
https://
BIODEGRADABILITY - CITIZEN ENGAGEMENT - FUGITIVE PLASTIC - KEYNOTE SPEAKERS - MICROFIBRES - MITIGATION IMPLICATIONS - POLICIES